I selected Gina's College after visiting other schools in the Ottawa area. The length of the program, class size and instructors had much to do with my selection. As well, it came highly recommended by other practicing medical aestheticians. This is a second career for myself and I was able to take advantage of a government program that offered some financial assistance. This assistance was greatly appreciated. The overall experience at Gina's was indeed positive. The small class size and openness of the instructors made for a terrific learning environment. The instructors were incredibly supportive and I appreciated their genuine concern for my securing employment in the field. It felt as if I was more than just a student. I am now presently employed as a laser specialist in one of the top medical spas in Ottawa. This has been a life-long passion and I am happy to go to work each day. I would highly recommend Gina's College to friends as it equipped me with the necessary skills to be successful in my chosen field.
Liz M.
Graduate of Gina's College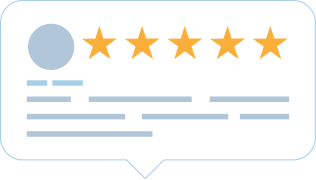 "I chose Gina's because of its reputation, it was more one on one because of the small amount of students in my class. For myself I should say that Gina's College helped me while I was going through a very difficult time in my life, and I do thanks the girls who work at Gina's for that. The teachers were comprehensive, understanding of the students, and they really helped me to accomplish what I was looking for. The teachers were the best, we laughed together, they explained very well and demonstrated very well also. Their knowledge about the course and the products was excellent, and very well explained, especially for myself since it was 30 years since I had been in school…they were excellent teachers. For me, the medical advanced facials were my favourite, and I still like to do my facials. I do have my own business now, a spa called Primal Studio & Skin Care, and I still enjoy doing aesthetics. I would recommend Gina's at 100 percent, and I would say if you are serious, ambitious and want to learn, that's the college to go to. I would like to say thank you to the girls at Gina's College in Ottawa and to Cristina, for her knowledge. Every time she comes to Ottawa, I always go to her seminars."
Joanne B.
Graduate of Gina's College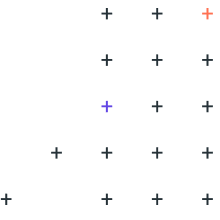 "I chose Gina's based on location, reputation, and word of mouth reviews. I enjoyed the course at Gina's. The class size, the instructors and classmates made it a fun and enjoyable learning experience. Our instructors were personable, knowledgeable and well educated in their fields. I appreciated that they worked in the industry on a day to day basis and their knowledge and skills were current with industry standards. They instilled confidence and pride in the skills we were learning. I am a certified Nail Technician doing a job that is more like fun than work most days. I love being paid to do something that makes clients feel pampered and special. I wouldn't hesitate to recommend Gina's to friends. The instructors we had were excellent and went well above to make our learning experience enjoyable."
Dawn N
Graduate of Gina's College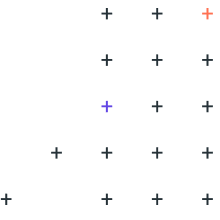 "Two things made me choose Gina's College the first one is the location, being in the centre of the city make it easier to travel by bus. The second one is College reputation and after lots of research I knew that Gina's is the best in hands on and in applying our knowledge while we are learning in school. Gina's College takes the education process very seriously and that is what I liked about them. I had a good time there and I learned a lot and I felt as part of a family. We had three different instructors through the whole course and all are professional, serious and knowledgeable, Leigh Andrea with her passion to beauty and her well planning for the time make her a good instructor, she gives lots of attention to every little details. Liyla (Electrolysis Instructor) she has lots of experience in this field, she takes her time to help and support and she is very patient. Sarah (Laser Instructor) with her beautiful smile makes everything easy and possible. she is a very hard worker, organized and support a lot. The learning environment is professional and very quiet which it make it easier to concentrate, they have all the necessary devices for the learning and practice process.If you are looking for a serious school that gives lots of education and practice time and professional environment then consider Gina's College. I would like to thank Gina's for all the help and support and wish Gina's all the best."
Rawa W.
Graduate of Gina's College

"I really enjoyed my time at Gina's College. I had fun practicing and perfecting my skills while I made some great friends. The teachers were warm and always willing to go the extra mile to help us succeed. Gina's College prepared me excellently for my career. I feel confident in my techniques and the knowledge I gained at school. Every day I work in an industry that I am passionate about, doing what I love. I would absolutely recommend Gina's College to anyone who wants to start a career in the beauty industry. They have the experience to teach you all the skills and knowledge you need to be a successful beauty professional."
Ligia T.
Graduate of Gina's College



"I chose Gina's because of the personal interview and the amount of students allocated per course making it more personal. My experience at Gina's was very good. I was able to leave at the end of my course very confident and meet the challenges head on. I appreciated the teachers' knowledge in all subject matter. I would for sure recommend Gina's. The environment, the teaching quality and material is very good."
Louise M.
Graduate of Gina's College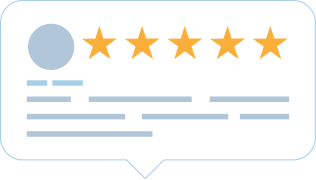 "I chose Gina's College as a good friend and co-worker referred me. She raved about the instructor and the course curriculum. I also found the 8 month program seemed much more attainable as the other schools I looked at, which were a minimum of 1 year. One major obstacle I had in achieving my education goals was funding. The staff at Gina's College were incredibly accommodating as they offer multiple payment plans and allowed me to pay my tuition on a monthly basis rather than 1 lump sum. My overall experience at Gina's was phenomenal. Even on the first day, I felt a huge sense of community from the staff as well as my fellow students; I knew right away I had made the right choice by enrolling at Gina's! The thing I enjoyed most about my time at Gina's was the total hands on approach to learning. I was never an academic scholar but the way the curriculum was laid out, it gave me the skills and ability to graduate at the top of my class – something I thought I would never be able to achieve. The learning environment at Gina's was one I felt very comfortable in. Our graduating class was a total of 7 which made it really easy to build relationships. I am still in contact with some of my former class mates and wish them all the best in the future! Gina's has made a positive impact on my life because I am now working in an industry that I love; the only thing I regret is not doing it sooner. I have already recommended Gina's to number people looking for a change in careers. I tell them my experience could not have been better and you will not regret investing the time and money – this is your future!"
Jessica T.
Graduate of Gina's College